GEGED (Gaziantep Training and Youth Association), carried out a non-formal education training in the scope of strategic EVS (European Voluntary Services) project which approved by Turkish National Agency, in September 10-15 for their international volunteers.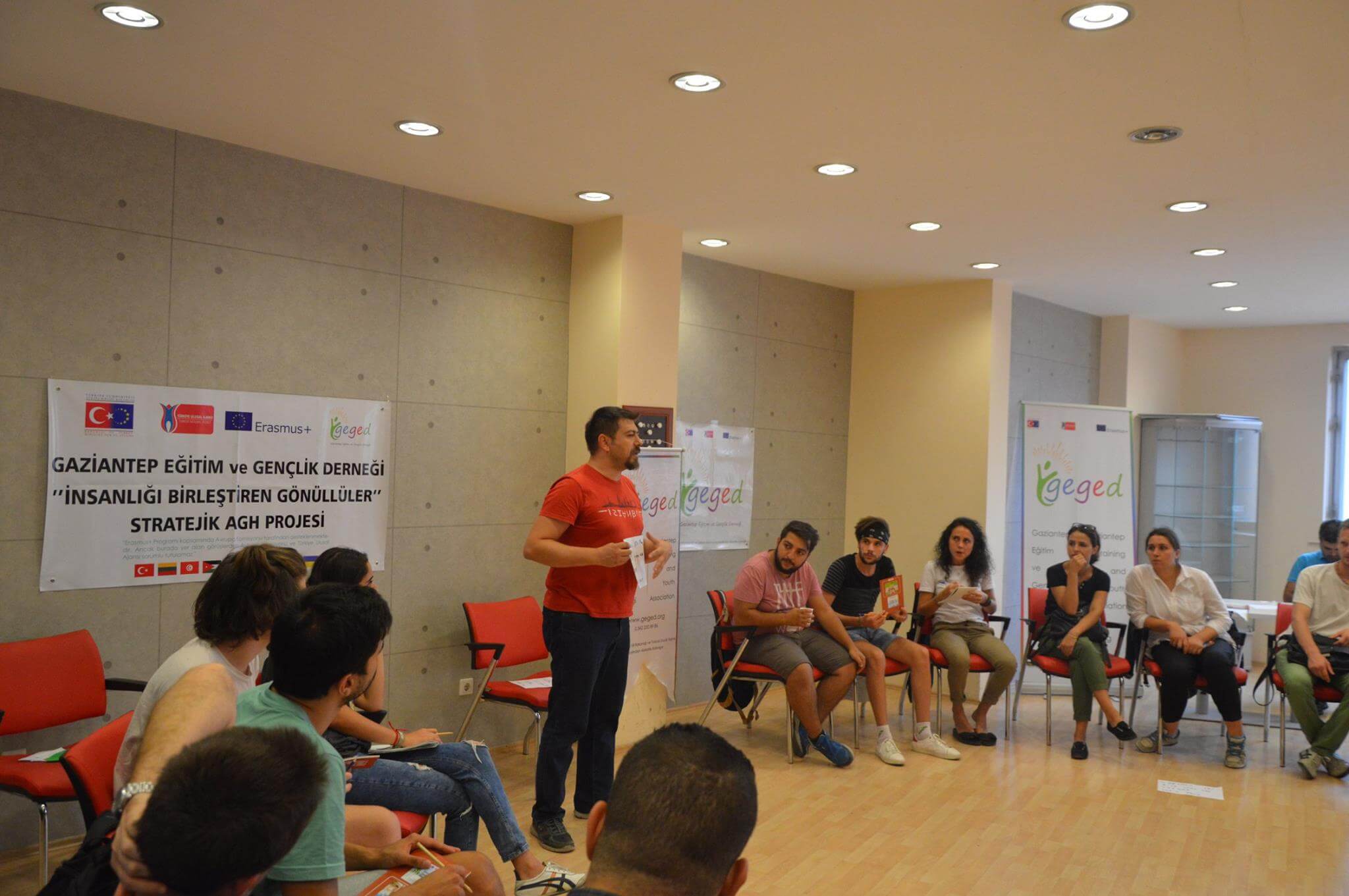 The training was aiming to explain non-formal education training and to create experience atmosphere for stranger volunteers who came to Gaziantep for working with disadvantaged children.
For this purpose; M.Volkan MUDERRISOGLU and Necmi TURGUT from DeM's trainers' pool conducted a training about experential learning, non-formal education techniques, how to work with disadvantaged children and social cohesion.