Estonian Study Visit of our Dialogue for Non-Formal Education project was held on 15-19 September 2019. The study visit attracted great attention with its rich and useful content.
15 September 2019 The day of the visit to Estonia where the comes were held was determined as the day of arrival.
The study visit to Tallin University took place in the planning of September 16th.
On the same day, we visited the Turkish Consulate in Estonia. We would like to thank Consul, Hayriye KUMAŞÇIOĞLU for her hospitality.
Our major event in the planning of September 17 is a conference. The conference on "Non-Formal Education" received many positive evaluations.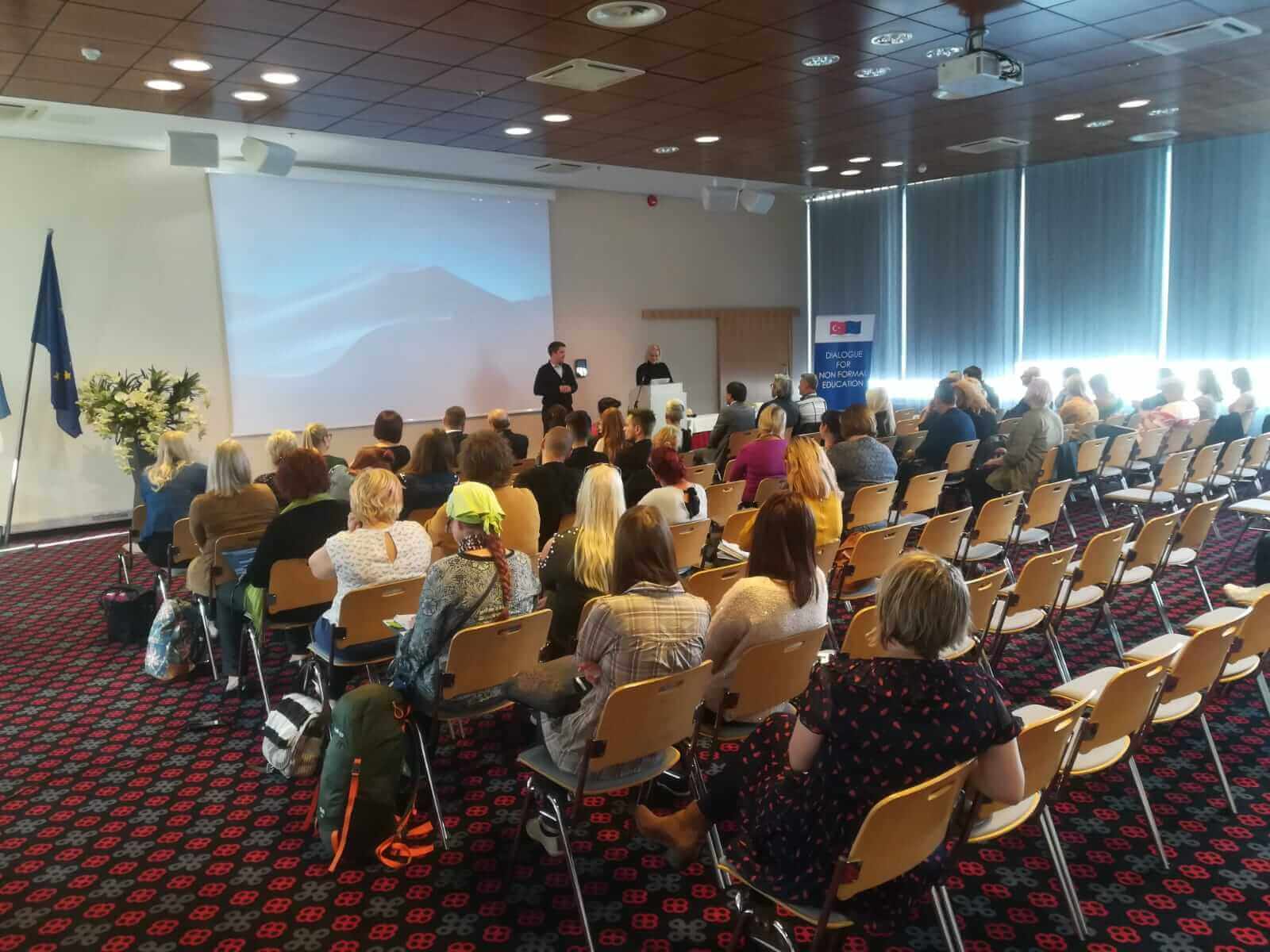 In addition, a joint dinner was held with the participation of members of the Estonian Open Youth Center and Turkish and Greek delegates. The participants relieved the tiredness of the day at this delicious dinner.
September 18 began with a visit to the Valdeku Youth Center. The visit was highlighted by high school students in Estonia telling about their experiences in their educational lives.
The visit also hosted colorful images.
The rest of the day continued in the state building called "Super Municipality". The reason why it is called Super Municipality is the merger of 4 ministries (Justice, Finance, Social Studies, Communication) and their work together. This different experience has brought many different perspectives to us and our project.
Our team did not neglect to visit Hobby School on September 19, which was the date of departure.
The rest of the day, our team visited the beautiful places of Estonia, they realized their return to Turkey on with many new knowledge and perspectives.
We would like to express our gratitude to all those who contributed to this valuable study visit and especially to the Civil Society Dialogue that provided us with this opportunity.